The School on Lorentzian Geometry, as a complementary activity of the IV International Meeting on Lorentzian Geometry, will be hold in the same dates with compatible timetables.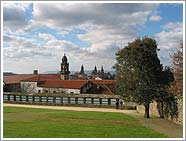 We consider that the simultaneous organization of both activities will benefit each other, allowing students and young researchers participating in the School to be introduced in current topics of research in Lorentzian Geometry.

The School is intended to focus on a wide variety of issues from fundamentals to advanced questions, which within the frame of this school, can be covered in more detail.
Finally, we would like to remind that an only registration is required, covering all the activities for both the IV International Meeting and the School on Lorentzian Geometry.